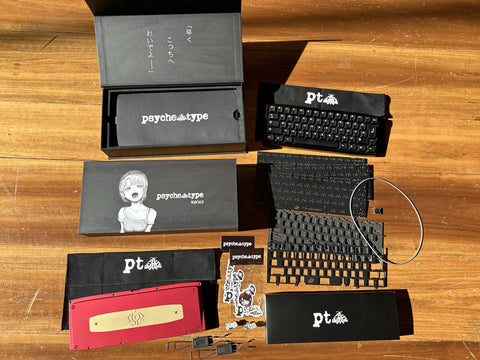 [GB] Psychetype Navi60 - Addons
Thanks for signing up for restock notifications!
There was an error signing up for restock notifications. Please try again.
Sign up for restock notifications
Pickup currently unavailable
PCB Specifications:
PCB Thickness: 1.6mm
Unified Daughterboard
QMK / VIA Supported
PCB-Mount Stabilizer Support

Hotswap Layout:

Solder Layout:

This is a pre-order item, please do not add other in stock items to your cart when ordering or your order will be cancelled.
-
Group buy period from 9th October to 8th November 2023
-
Navi60 is estimated to ship Q2 2024
! Disclaimer !
The images shown are used for illustrative purposes only. While we aim to accurately estimate and reproduce colors, there may be minor variations in the color of the actual product because of differences in display output due to lighting and digital photography and color settings and capabilities of monitors.
You can cancel your order anytime during the GB period. Do note that there will be a 3.3% cancellation fee for Singapore, 3.7% cancellation fee for international orders. Once GB is concluded, refunds / cancellations will not be accepted.
By purchasing this product, you are agreeing to these terms.